"…we have, in this country, an immense reservoir of such men and women–anxious to sacrifice their energies and time and toil to the cause of world peace and human progress." ~ J.F.K., March 1, 1961.


Since the Peace Corps began in 1961, more than 240,000 Peace Corps Volunteers have served in 139 countries. Of these dedicated men and women, 292 have sacrificed not only their energies and time, but also their lives while pursuing the Peace Corps mission.
Today, on this Memorial Day, please remember those who have given the highest price during their Peace Corps service around the world in the last year.
Danielle "Dani" Alexis Dunlap,
age 25, died on April 28, 2013 in Ghana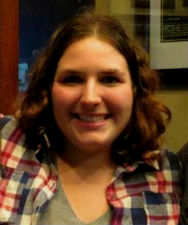 Danielle Gucciardo,
age 23, died from injuries sustained after being struck by an automobile in Uganda
Nicholas Castle,
age 23, died after a short illness on Thursday, February 7 in a hospital in Chengdu, China
Dr. Paul S. Blum,
age 65, died suddenly of a heart attack on September 8, 2012 in Zambia, Africa
For more information please go to: