Had an amazing day yesterday. I got to have a chat with Richard Gere. Yes, that Richard Gere. He was taller than I expected, but looked and sounded just like in the movies. He's in Ulaanbaatar for a Buddhist conference and stopped by our dharma center. He mistook me for someone he knew but recovered quickly enough to ask about my teaching English. Nice guy. He said he'd be back to the center. I hope he gets a chance to talk to my students. Now, that would be cool. And later last night, Lama Zopa Rinpoche arrived. He's also here for the Buddhist conference but has decided to stay longer, a whole month.
But with Lama Zopa was Ani Gyalmo who so kindly agreed to carry a few packages back from America for me, namely a brand new iPod Touch and an iPod Nano. It was like Christmas. Whoopie for me!!! [smile]
The
iPod Touch
is an amazing piece of technology, simply amazing. It's like a mini-computer. I mean a really really small powerful computer. I can play music, watch videos and view a slideshow; with Wifi I can check my email, surf the internet, find out the weather; there's a calandar, calculator, picture camera, video camera, and voice recorder. All in a wafer the size of less than half a deck of cards. And just for starters, I downloaded more FREE apps (programs) today. Here's what I added so far:
Facebook
: So I can both keep up with and post what I'm doing where ever I am without needed to lug around a computer.
Yahoo Messenger
: We're going to try and use YM as a kind of personal pager so the staff can find me. My iPod will beep me when I get a message. Much easier than chasing all over the building looking for me.
SketchBook Express
: is an actual finger drawing program that is really a whole artist studio. My finger will draw like a pencil, paint brush or air brush where I can change thickness and color, I can create in layers and even erase, simply zoom in to work on the details.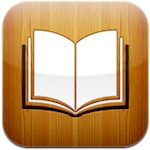 iBooks
: While the screen on the Touch is smaller than a page in a paperback book, I can zoom in on the text so its actually easier to read than a book, especially at my age and poor eyesight. And you can flip to the next page with just a flick of your finger.
Dragon Dictation
: With the built-in microphone, I can record voice memos or anything really. Might come in handy with my Mongolian lessons.
Folk Alley
: While I could listen to Folk Alley using streaming media from the web, this app is dedicated to just one station and all it has to offer. Sweet!
FeedlerRSS
: This program lets me keep up with the headlines of all the blogs and websites I'm following. And with just a click, I can be reading the complete post.
USA Today
: Always good to check up on the news, even its only the headlines. Also added the
New York Times
and
the BBC
.
WXPN 88.5
: WXPN is a well-known NPR station in Boston that plays an eclectic array of music you probably won't find anywhere else. My favorites are folk and world music.
Uillitina
: Here is a musical instrument using the fingering of concertina to play a Uilleann pipes sound. Cool, huh. Along with this I also got
Drum Meister
, a full set of drums and cymbals.
Equanimity
: Here is a simple meditation timer that starts and stops with a gentle gong sound. And also
Dalai Lama Quotes
by my friend Travis.
And that's just the free apps, the literal tip of the iceberg.
So it's no surprise that there are a few other apps I'd like and the price is right, usually between $0.99 and $4.99. Can't beat those prices. I'm thinking of adding
WordBook Dictionary
($1.99),
Daily Buddhist Prayers
($1.99), and a flashcard program called
Anki
($19.99). But I might also get some games like
N.O.V.A
($4.99),
Archetype
($2.99),
Ace Combat Xi
($4.99), or
Need for Speed Shift
($6.99).
And with over a quarter of a million apps and growing, I'm sure I'll find stuff I never knew I needed. How cool is that?! I am a geek in heaven. [laugh]