Well, another holiday season is upon us, and I decided to do something a little different for my card this year. I enlisted the help of my friend Bev Stone at
Expanding Opportunities
.
After my trip to Kenya in 1987 and the posting of my Kenya journals, I met Bev because of our interests in East Africa. The painting is artwork done by Charles Nganga, one of the feature artists at Aina Moja and Other African Crafts, a project of Expanding Opportunities.
I made a donation in everyone's name so that Expanding Opportunities can continue to make a difference to the neediest of people in Kenya. We all have a lot to be thankful for this Holiday Season. Won't you consider helping Expanding Opportunites continue their much needed work.
EXPANDING OPPORTUNITIES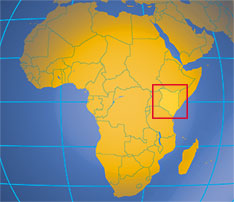 Kenya:
- Population = 33,829,590
- 50% below the poverty line
- 40% unemployment rate
- 1.2 million living with AIDS
- 43% of the population is ages 0-14
- 1.5 million children orphaned by AIDS
Artisan Support
Aina Moja
is Kiswahili. It means "one of a kind." Aina Moja,
African Crafts & Art
and
1st African Clothing
are business ventures developed to further the mission of Expanding Opportunities by increasing the market for African artisans. They are also means of earning funds for the other projects of Expanding Opportunities. They sell African crafts, artwork and clothing.
Books for Kenya
The Books for Kenya project collects new and used textbooks, sells some to collect funds for Kenyan curriculum textbooks and carries some to distribute to schools in Kenya, Africa. Many Kenyan schools do not have enough resources for their teachers and students. Frequently, there is only one textbook per class. There are no photocopiers, overhead projectors or other teaching tools that replicate materials.
Camp Forest
Camp Forest is a wilderness Day Camp for children in Brooks, Maine. Nurturing a love of nature, the children learn indigenous survival skills from around the world.

More info at:
campforestmaine.com
STEMS: Success Through Education, Money & Support
STEMS is a small loan project with four loans in repayment. Three are small entrepreneurs in Kenya and one in Uganda. It is also an avenue for individuals to sponsor a student through high school. Families in Kenya must pay for a high school education. Only 34% of eligible students attend high school.
15% of adult males and 21% of adult females
in Kenya can not read or write.

Friends Across the Ocean
The Travel Courses
are designed to assist US students and adults gain first-hand experience of life in Kenya. Call or visit the web site to plan your journey with your class.
The Service Journeys
are designed individually for you to share your self and your experience.
The
Tag-a-Long
allows you to immerse in the culture as you live and work with us.
The
Pen Pal Project
matches students from Kenya and US students who then correspond to share cultural experiences.
Distance Learning Centers
Goal: To assist community groups in developing a learning center which provides basic literacy, vocational and post-secondary education to local communities in Kenya through on site and internet classes.

The five public and 10 private universities in Kenya can only accommodate less than half of those seeking post-secondary education.

The Computer Society of Kenya estimates a ratio of one computer for every 2,000 Kenyans. The national power grid serves less than 15% of the population.
Street Children Fund
Supporting a home environment for 8 street children in Kenya
- Educating these children
- Providing clothing and counseling
- Feeding additional children in Kenya
- Building The Joseph Waweru Home School for 32 street children where they can live in a home environment and learn reading, writing, math and a vocational skill.
A little goes a long way-
$1 feeds 1 child on the street one meal
$40 per month feeds a growing boy at the Joseph Waweru Home School
$70 per month fully supports one child in the Joseph Waweru Home School
$560 per month fully supports 8 children at the Joseph Waweru Home School
You can make a difference in the life of a child.
Give to the Street Children Fund.
Will you help us have a future? Give and be enriched.
Donations
Donations are tax deductible & can be made by:
- Credit card or PayPal by visiting
www.exop.org
- Check to Expanding Opportunities, 84 Payson Rd, Brooks, ME 04921
- Call toll free 1-888-760-7943 or 207-722-3708